- New website coming soon -
The Hurrah Players | Making Dreams Come True

We have produced over 184 family-friendly shows over the last 36 years.

Each season we host 18,450 patrons whom attend our performances.

We have proudly taught performing arts classes for 36+ years and counting.

We host 400+ fabulous students for our Spring/Summer camps.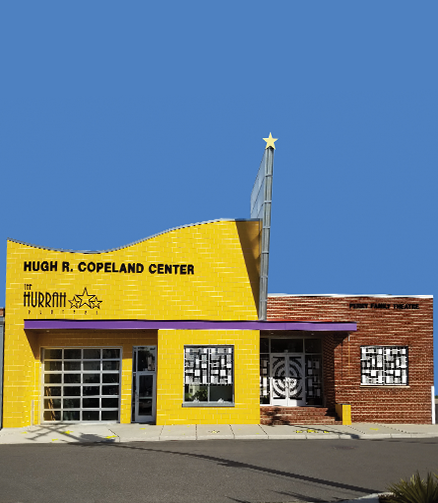 The Hurrah Players, Inc., Virginia's Leading Family Theatre Company, is a 501 (c) 3 not-for-profit organization committed to unite and advance communities through accessible, quality, family-friendly performances and education.
The Hurrah Players take pride in bringing families together; either as participants in learning about, or performing in, live theatre, and as audiences of quality family entertainment.
Support of our Annual Fund allows us to develop more educational programs and offer more experiential opportunities to the youth and families of Hampton Roads. This support also keeps our tuition fees and ticket prices as low as possible in order to be accessible to a broad demographic.
The Hurrah Players' Philosophy

To provide an environment where people of all ages can become involved and learn about the performing arts, develop their talents and grow as individuals.

To encourage self discovery, the development of new skills and confidence to enable students to reach their fullest potential in life.

To provide affordable performing arts training that promotes the building of strong character for all, regardless of race, religion, creed, or socioeconomic background.

To foster self-discipline in the areas of time management, focused attention, diligent effort, and perseverance.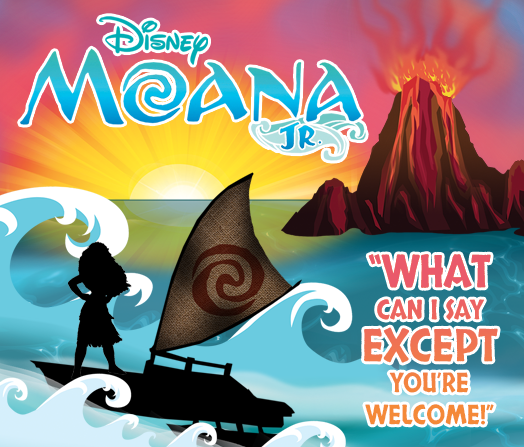 "What Can I say Except You're Welcome!"
Hurrah is honored once again to work with Disney Theatricals to bring Disney Moana Jr. to Hampton Roads!
Music and Lyrics by Opetaia Foa'i, Mark Mancina, Lin-Manuel Miranda. Based on the Disney film Moana. Book Adapted by Susan Soon He Stanton. Music and Orchestrations adapted and arranged by Ian Weinberger. MOANA Jr. is presented through special arrangement with Music Theatre International (MTI). 
SANDLER CENTER FOR THE PERFORMING ARTS
suffolk center for cultural arts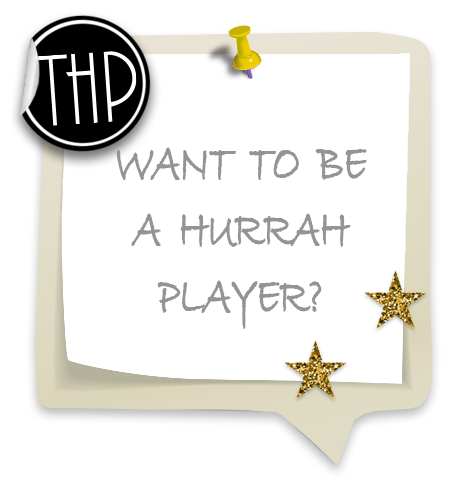 The Hurrah Players offers a variety of classes for all skill levels and ages. We proudly host a Spring Break Camp and three Summer Camps. Our camps focus on
Acting,

Musical Theater, Tap,

Jazz, and

Hip Hop.

Come join the fun!
Grateful Hurrah Players Highlight
"Hurrah gave me a purpose and helped me discover my passion. I had such a sense of fulfillment at a young age because of The Hurrah Players and Hugh Copeland. It set the track for my career and life."
- Grant Gustin | The Flash
"Hugh was a mentor to me and was able to show me at a young age I was different and an instrument that could tell stories and move people and touch people's hearts."
- Adrienne Warren | Starring as Tina Turner on Broadway
"Through kindness, acceptance and love, Hurrah became a place most of us call home and people we call family. I can never replace the collection of incredible memories I have or the lessons I have learned. I believe anyone who joins will inevitably begin to feel this way and become part of our family."
- Victor Spence | Hurrah Player Alumnus & Board Member
485 St. Paul's Blvd.,
Norfolk, VA 23510