performing arts classes at hurrah
Musical Theater III
Copeland Center
Theatre Games for Acting
St. Paul's
Theatre Games II
St. Paul's
Conditioning
Copeland Center
Camera Acting
Sylvia - St. Paul's
Musical Theater IV
Copeland Center
Collaboration in Acting
Copeland Center
The Pushers Improv
Copeland Center
Ballet for Movement
St. Paul's
Musical TheatRE II
St. Paul's
Audition Tech I/II
St. Paul's
Audition Tech III/IV
St. Paul's
Co Harrison's Babes on Broadway
St. Paul's
Musical Theatre
Copeland Center
Tap I & II (all about the basics)
Copeland Center
Tap III & IV
St. Paul's Building
Jazz I & II (basics and beyond)
Copeland Center
Jazz III & IV
St. Paul's Building
Hurrah Players Spring Classes
Spring Classes offered | 5:30pm - 6:25pm
Musical Theater III
Copeland Center
Theatre Games for Acting
St. Paul's
Theatre Games II
St. Paul's
Conditioning
Copeland Center
6:30pm - 7:25PM Spring Classes offered
Musical Theater IV
Copeland Center
Collaboration in Acting
Copeland Center
The Pushers Improv
Copeland Center
Ballet for Movement
St. Paul's
Musical TheatRE II
St. Paul's
Saturday Spring Classes offered
Audition Tech I/II
St. Paul's
Audition Tech III/IV
St. Paul's
Co Harrison's Babes on Broadway
St. Paul's
Summer Intensive Classes Overview
Hurrah Players Summer Intensive Classes
Summer Intensive Classes:
June 26 - Aug 3
This is a 6 week program starting June 26 through August 3. This program is for ages 13 & up and we offer unlimited classes!
Musical Theatre
Tap I – IV
Jazz I – IV
Acting
Call 757-627-5437 to register starting May 1st!
Hurrah Players Summer Classes
Summer Intensive Classes offered | 5:30pm - 6:30pm
Musical Theatre
Copeland Center
Tap I & II (all about the basics)
Copeland Center
Tap II I& IV
St. Paul's Building
Jazz I & II (basics and beyond)
Copeland Center
Jazz III & IV
St. Paul's Building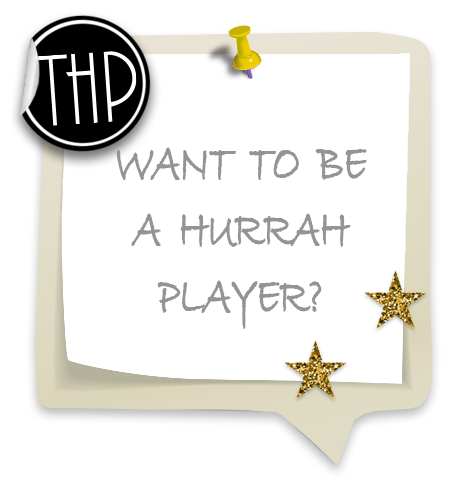 The Hurrah Players offers a variety of classes for all skill levels and ages. We proudly host a Spring Break Camp and four Summer Camps. Our camps focus on
Acting,
Musical Theater, Tap,
Jazz, and
Hip Hop.
Grateful Hurrah Players Highlight
"Hurrah gave me a purpose and helped me discover my passion. I had such a sense of fulfillment at a young age because of The Hurrah Players and Hugh Copeland. It set the track for my career and life."
- Grant Gustin | The Flash
"Hugh was a mentor to me and was able to show me at a young age I was different and an instrument that could tell stories and move people and touch people's hearts."
- Adrienne Warren | Starring as Tina Turner on Broadway
"Through kindness, acceptance and love, Hurrah became a place most of us call home and people we call family. I can never replace the collection of incredible memories I have or the lessons I have learned. I believe anyone who joins will inevitably begin to feel this way and become part of our family."
- Victor Spence | Hurrah Player Alumnus & Board Member